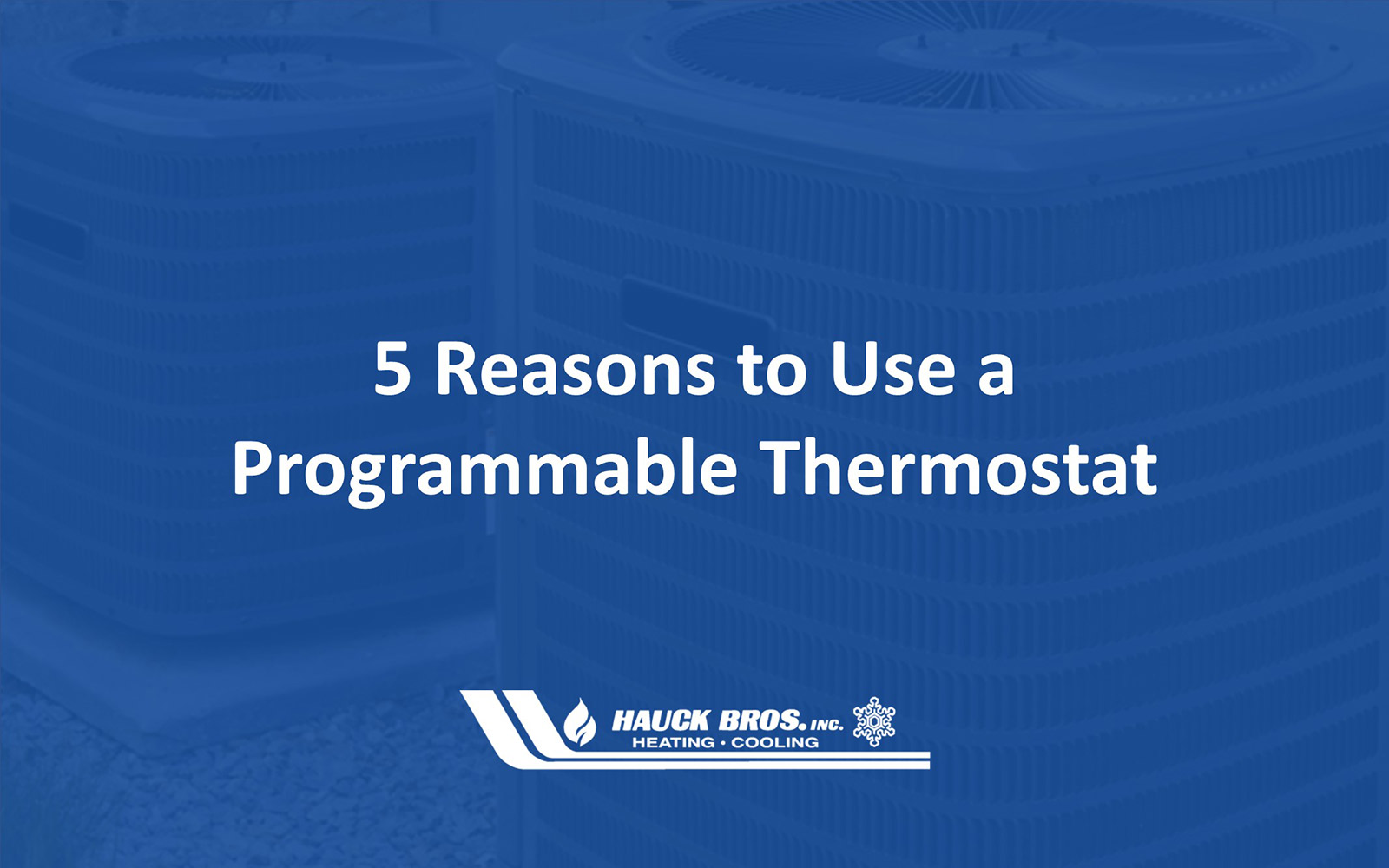 With a programmable thermostat, you can maximize the comfort and efficiency of your home or business. A programmable thermostat, like a smart thermostat, provides you with custom programming options for your HVAC system. This allows you to align your automated temperature settings with your regular daily routine.
Depending on the model, you can set a heating or cooling schedule for the week, weekend, or each individual day. If you opt for a smart thermostat, you can even control your home or office temperature right from your mobile device.
By switching to a programmable thermostat, you can improve your energy efficiency and reduce energy costs. Plus, you'll be able to optimize the comfort of your home or business with better control over the temperature and a longer equipment lifespan.
Thinking about making the switch? Here are 5 reasons to upgrade to a programmable model.
1. Gives you better control over temperature
A programmable thermostat improves your control over the temperature of your home or business. Rather than having to manually change the temperature at certain times of the day, it automatically adjusts.
By setting a schedule, you can maintain a more consistent temperature in your home and spend less time making changes. If you have a zone control system, you can optimize the temperature in different areas of your space even further.
2. Improves your energy efficiency
Using a programmable thermostat means you can set your equipment to turn on or off at set times. That way, you don't have to remember to turn your system off when you leave – it will automatically adjust, resulting in better efficiency. You're not wasting energy heating or cooling your home or business when no one is around.
In addition, a programmable thermostat can help keep your home's temperature at moderate levels during the nighttime. Improving your energy efficiency can reduce your environmental impact and help you save money.
3. Cuts your energy costs
Although they require a minimal upfront investment for installation, programmable thermostats can cut costs in the long term. With a more efficient system, your monthly energy bills are likely to go down.
A smart thermostat can save you up to $145 a year, along with potential rebates and offers. Over time, these savings can be significant.
4. Extends your HVAC system's lifespan
Less overall usage also helps extend the lifespan of your HVAC equipment. With less wear and tear, your systems will require fewer repairs and maintenance services over time. This results in longer-lasting equipment with lower maintenance costs.
5. Maximizes your comfort
Using a programmable thermostat allows you to maximize the comfort of your home or office. Your indoor temperature will automatically adjust based on each season's schedule, so you can spend less time making changes and experiencing uncomfortable temperatures.
This is especially true with a smart thermostat. Many models can even make adjustments based on the current weather patterns and fluctuations.
Install a programmable thermostat for better overall performance
Overall, a programmable thermostat will allow your HVAC system to perform better and keep your comfort levels high. More advanced models and smart thermostats often include additional settings and features, like integration with your indoor air quality systems and maintenance reminders.
Considering installing a programmable thermostat in your home or business? Reach out to us at Hauck Brothers. For over 100 years, we have served residential and commercial customers in the Springfield, Ohio and Miami Valley area. Our experts can help you select the right model and provide installation services, as well as regular HVAC maintenance. Contact us to learn more!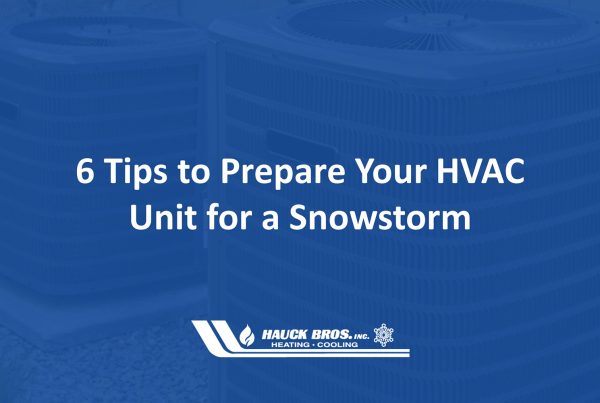 With winter weather just around the corner in Springfield, Ohio, ensuring your HVAC unit is prepared in the case of a snowstorm is critical. No matter the type of heater…