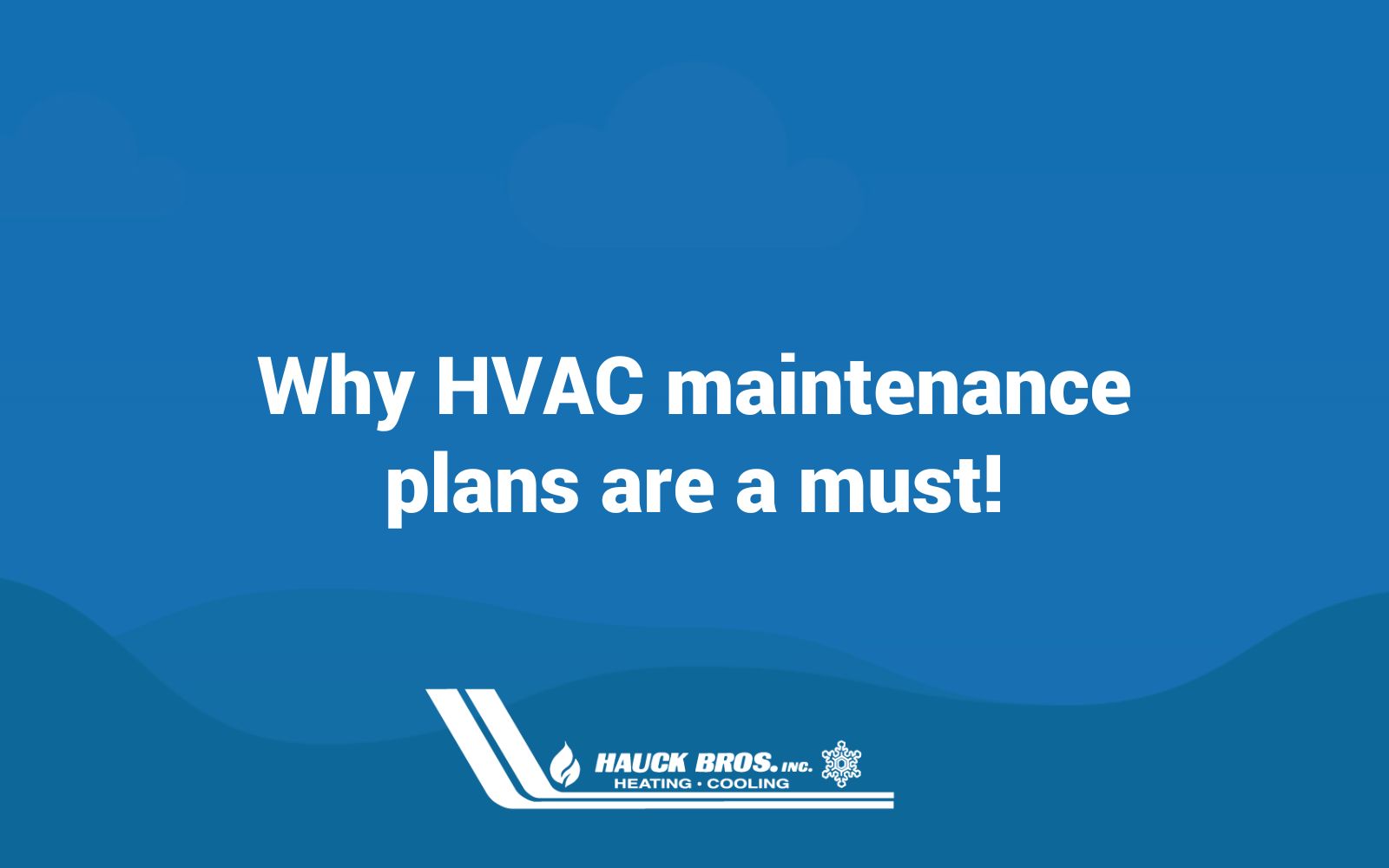 What is a maintenance plan, and why is it important?
Why is an HVAC maintenance plan important if you can just call us to repair what's needed? HVAC maintenance plans are important because they help to ensure that your HVAC system operates efficiently and reliably. Regular maintenance can prevent breakdowns and costly repairs, extend the lifespan of your system, and improve indoor air quality. Our Home Comfort Protection plans help ensure that your HVAC equipment is all up to par on a regular basis, minimizing the likelihood of issues coming up when you will need them most, during extremely hot or wintry weather.
With plans starting at just $23 a month, it's a no-brainer.
What do maintenance plans usually cover?
At Hauck Bros we've come up with more than your typical maintenance plan. We offer 3 levels of a home comfort protection plan which all include a minimum of:
Checking the thermostat
Tightening all electrical connections
Lubricating all moving parts
Checking and inspecting the condensate drain
Checking the air filter
Checking the blower wheel and capacitor
Checking the heat exchanger
Checking for gas leaks
And so much more
There are also additional add-ons for things like Humidifiers, hot water tanks, and more. Each tier plan covers up to two units, usually heating and cooling, and comes with a wide variety of benefits. Investing in an HVAC maintenance plan can help you save money in the long run and improve the performance of your HVAC system. Learn more and sign up today!