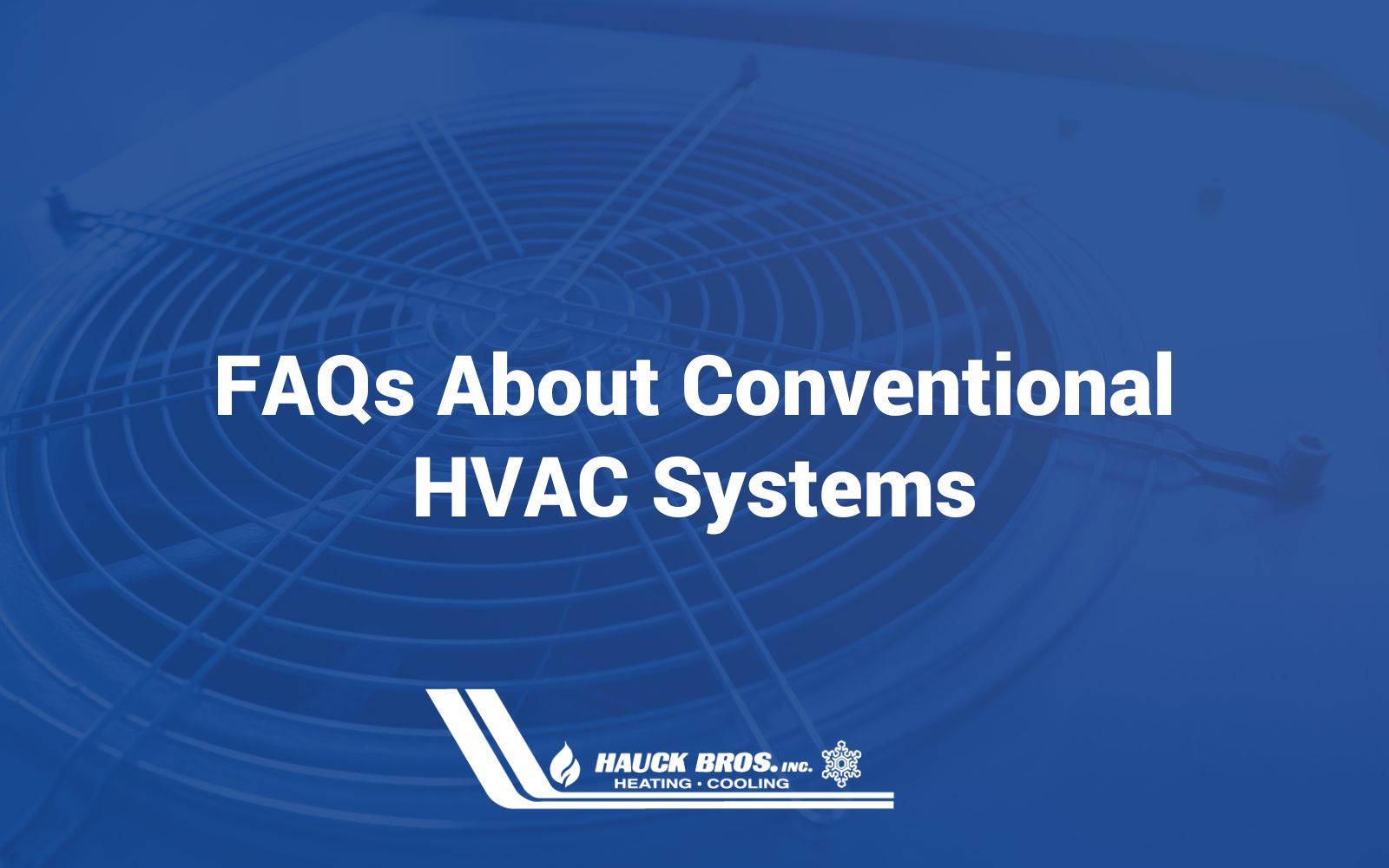 At Hauck Bros, we pride ourselves on being experts in the HVAC field. After more than 100 years of experience in the industry, we feel confident making that claim. But we understand that many of our customers are not at all familiar with how HVAC systems work or how to properly maintain them for a long lifespan.
We believe that the better informed our customers are about their HVAC systems, the better they'll be able to care for and efficiently use them. That's why we've put together this list of conventional HVAC system FAQs to help you make the most out of your equipment.
What is a conventional HVAC system?
A conventional HVAC system typically consists of a central air conditioner and a furnace. With its outdoor and indoor equipment, the AC uses electricity to circulate cool air through your home. Your furnace uses either natural gas, electricity, or propane to provide heat.
Both systems are used in combination to cool and heat your home, utilizing the same air ducts and thermostat. In combination, this system is used to control your home's heat, air quality, and humidity.
When will my HVAC system need a replacement?
Generally, conventional HVAC equipment will last at least 10-15 years. This is provided you keep up with regular inspections and maintenance. But if you notice consistent problems with your equipment or climbing energy bills, that could be an indication that it's time for a replacement.
Take note of any strange sounds or odors coming from your system, or a spike in your energy bills. If you suspect any issues, reach out to a professional HVAC company to diagnose the problem.
What are common problems with conventional HVAC systems, and how can I avoid them?
Conventional HVAC systems commonly experience issues like clogged air filters and condensate drains, malfunctioning thermostats, low refrigerant, and poor air flow. Most of these problems have simple and low-cost solutions that your HVAC contractor can assist with.
To avoid these issues, check equipment like your thermostat and air filters regularly and keep up with professional HVAC maintenance. Identifying issues early can help you avoid larger system problems leading to costly repairs and replacements.
How can I increase my system's efficiency?
There are several ways to increase your conventional HVAC system's efficiency. First, you should change your air filters on a regular basis to prevent clogs and air quality problems. You can also get your air ductwork sealed or upgrade to a smart or programmable thermostat.
Additionally, be sure to schedule regular HVAC maintenance with a professional. These methods can help lower your monthly bills and keep your equipment functioning properly.
How often should you change your air filters?
Depending on several factors, your air filters should be changed once every 30-90 days. If you have pets or are highly sensitive to allergens, changing your filter once a month may be necessary.
If not, you can go as long as 90 days before your filter needs to be replaced. But it's good practice to check your filter once every month. This will allow you to keep your filters fresh and efficient year-round.
When should you get professional HVAC maintenance?
You should schedule a maintenance appointment with a certified HVAC company at least once per year. Ideally, you should set up your service before the cooling or heating season begins. This will help to make sure your system is working properly, detect any issues, and prevent unexpected breakdowns before the weather changes.
If you're in the Springfield, Ohio area, reach out to us at Hauck Brothers. Our HVAC experts provide residential and commercial HVAC maintenance and repair to extend the life of your equipment and keep you comfortable year-round. Since 1921, we've been providing AC and heating services to customers in Springfield, Clark County, and Miami Valley. View our commercial and residential HVAC plans or schedule a service here!
Any other questions?
Have more questions about your conventional HVAC system that we haven't answered here? Reach out to Hauck Brothers via our contact form or call 934-325-0636. We're always happy to help!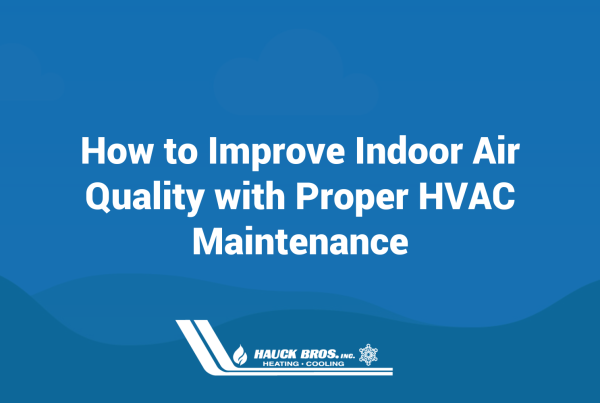 Indoor air quality (IAQ) plays a crucial role in the health and well-being of everyone inside a building, whether it's a home or business. One of the most effective ways…