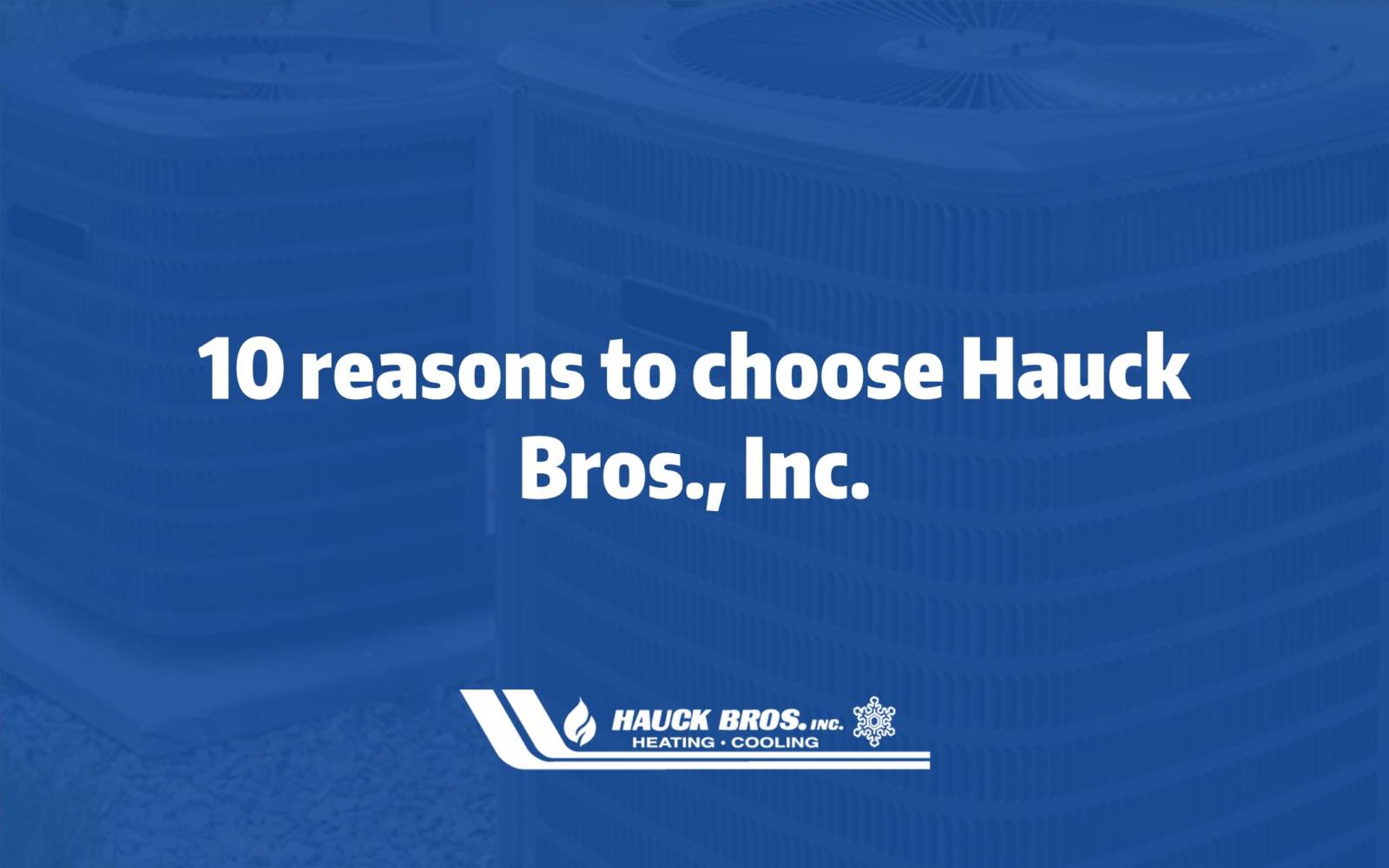 10 Reasons to Choose Hauck Bros., Inc. Whether you're looking for Commercial HVAC assistance, or you need service for your home, we can help. From Maintenance, Service, and Installation we have you covered.
Hauck Bros., Inc., has been serving the Miami Valley since 1921. We are proud to serve our community and all the homes, businesses, industries, and other residential and commercial establishments year after year.   What makes us different and unique from other HVAC contractors in the area?
Industry experience

Our staff has over 350 years of combined experience in HVAC.  We have serviced, maintained, and installed residential, commercial, and industrial HVAC equipment in a lot of applications and configurations.  If one of us has to troubleshoot an issue, odds are that someone else has had that issue before and we will solve the issue without having the customer wait.  You can have peace of mind knowing that an expert took care of your HVAC and more experts wait to handle any situation that comes up.

Neighborhood experience

Not only do we have industry experience, we have neighborhood experience.  Condos, multi-family homes, apartments, and senior living communities are a few examples of buildings that may share similar designs in HVAC systems. In a lot of cases, Hauck Bros., Inc. installed them so we know how to maintain, service, and replace these systems more efficiently than any other company.

Customer site experience

We have served the Miami Valley for so long that we build not only a history with customers, but with addresses as well. We have all our records from the past to use at each address to make sure you get a history of your HVAC equipment to use in your determination of future service, maintenance, and installation.  Whether you just moved into a house or have been there for years, we will thoroughly go over your HVAC systems past in detail to help make your best decision.

Customer service

Since we are independent and operate like a family, we are able to build one-on-one relationships with our customers. Our commercial accounts assign the same technician for that account and you can request to have the same residential technician for your house. This ensures that the same technician you saw last season will be the same technician you see this season. Our technicians are not only highly trained experts, but also members of the community. When you call us during normal hours, our own employees answer the phone. When you call us for an emergency, our employees return the call.  You can trust they will do the best for you and offer recommendations and solutions that are based on your happiness and comfort, not for individual profit.

We offer emergency service 24/7

We are always there for you when you need us, even after normal office hours. Even better, all of our technicians live within the Miami Valley, so they have a quick response time in case your HVAC system stops working.  We want to be there when you need us, even if it is Christmas day.

Quality is never compromised

At Hauck Bros., Inc., we take pride in doing the job right the first time and making sure we don't have to come back out after a job is finished. We pay a high attention to detail, cleanliness, and quality of craftsmanship. We constantly train to stay up to date in new equipment, service techniques, and develop new procedures to ensure you are also satisfied with our performance.

We support, sponsor, and live in our community

All of our employees live and support in the Miami Valley.  At Hauck Bros., Inc., we support and sponsor a large number of local events, charities, and causes. We believe in staying connected to our community.  Every dollar you spend with us goes back into our community as well.  We do business with and support other local companies to ensure our community stays strong. Shop local, stay local!

Accountability

Every employee at Hauck Bros., Inc. takes immense pride in the work they do.  We constantly train our employees to ensure that best practices and procedures are kept at all times.  When and if a mistake happens, we own up to it, learn from it, and train our employees to hopefully never make that same mistake again.  There is never an acceptable failure rate and we will always make it right.  That is why every installation comes with a 100% satisfaction guarantee.

Safety

We provide our employees with training in safety, equipment, personal protective gear, codes, rules, regulations, and best practices.  This ensures that not only is the employee safe while they are working, but that you are safe as well.

Energy efficiency

We reclaim and recycle used refrigerants, recycle old equipment, recycle all of our cardboard, and we offer a full line of equipment that uses environmentally friendly refrigerants.  We are proud to be an Energy Star partner. We feature models for new installations that are Energy Star™ approved.  Our Gold and Platinum Home Comfort Protection plans follow the Energy Star ™ guidelines for maintenance. This makes it easier for our customers to purchase products that save them money and protect the environment. Lean more about our Green commitment here.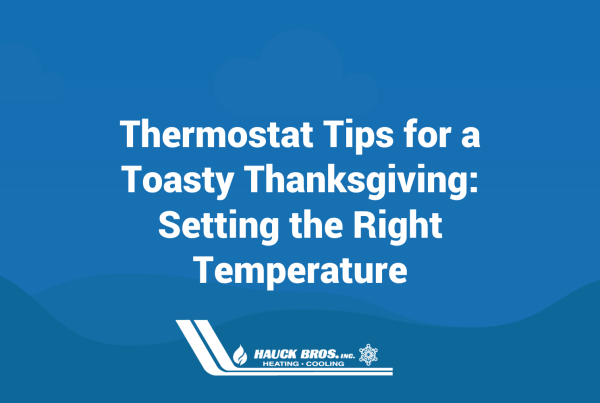 Thermostat Tips for a Toasty Thanksgiving: Setting the Right Temperature As the Thanksgiving season approaches, the warmth of family gatherings is not the only thing you want to ensure. Your…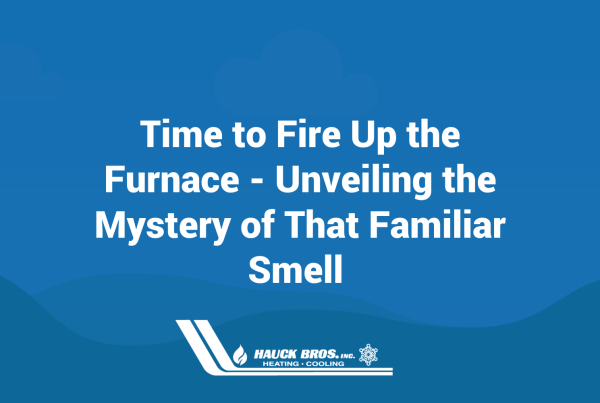 As the cold weather sets in, we eagerly anticipate the warmth our furnace provides. Have you noticed though, there is typically a peculiar odor coming from your vents when you…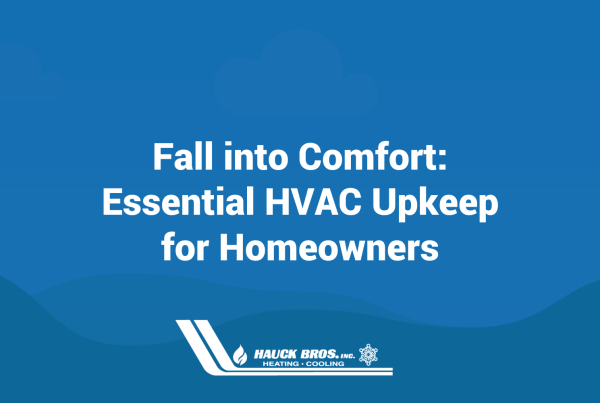 As the leaves begin to fall and the temperatures start to drop, it's about the right time to transition your home from the scorching heat of summer to the cozy…