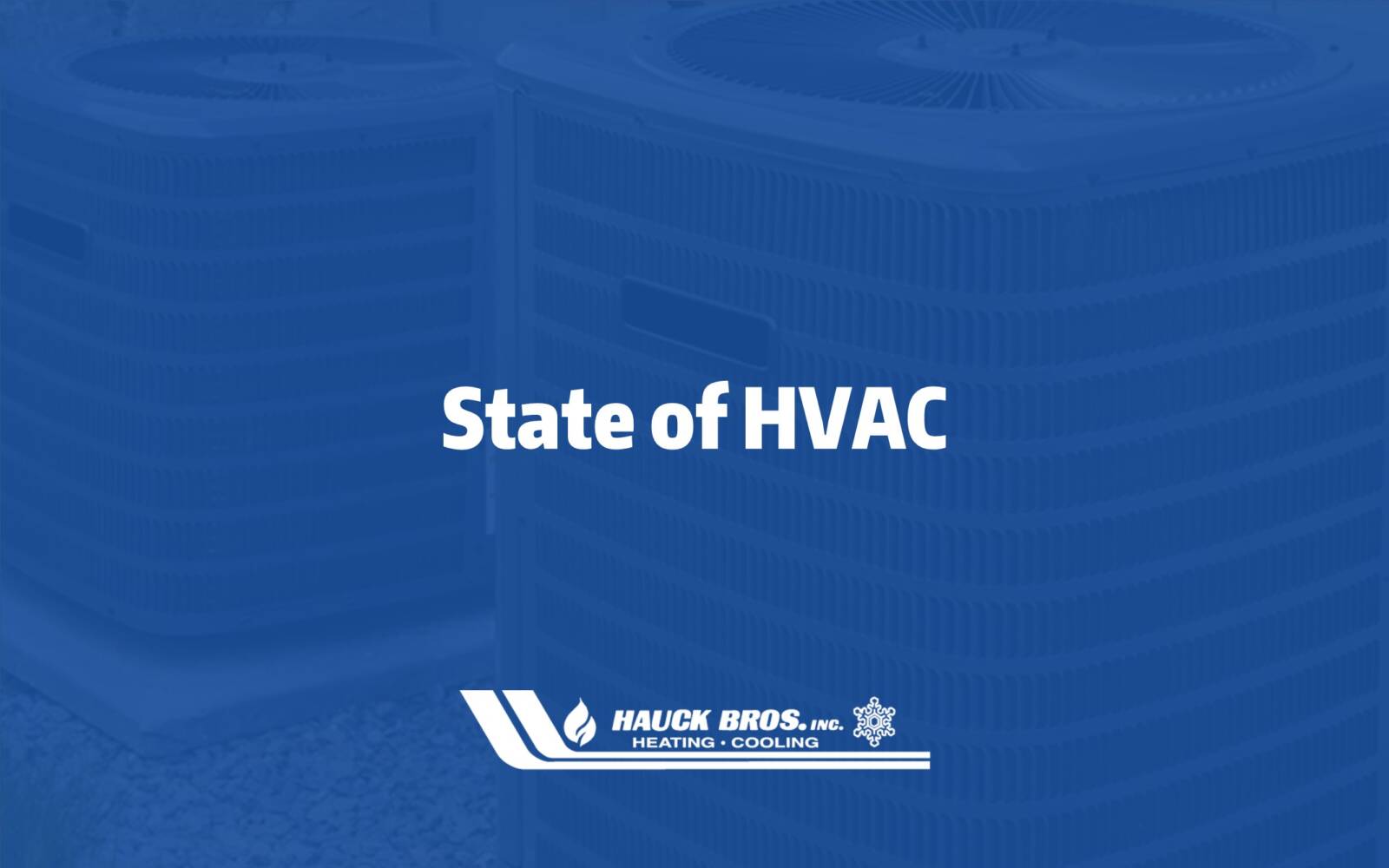 It's safe to say that our industry, HVAC, has been in a state of change over the past few years. There is a lot going on in our industry that we have never seen before, as contractors. The purpose of this article is to let you in and see how these changes have affected HVAC contractors and our clients.
Help Wanted
There are two certainties in the HVAC industry when it comes to the workforce. The average age of employees is increasing and hiring new recruits is getting tougher. At Hauck Bros., Inc. we strive to be a leader in our community and offer our employees careers, not jobs. We provide sustained training, career advancement, benefits, competitive wages, and strive to make working conditions better. We embrace technology and energy efficient initiatives.
We take these measures to ensure our employees are professionals and can meet the needs of our clients and deliver an experience that our competitors cannot in a time when supplies are at an all time low and demand is at a all time high.
Equipment and Material Shortages
There have been a lot of reasons why raw materials are in short supply such as ships waiting in California, worker shortages in factories oversees and at home, COVID, truck staffing shortages, fuel costs, higher demand due to warmer weather, and a lot more reasons we won't go into. The result is that equipment has been hard to make for most manufactures' recently. Wait times to get equipment and materials in some cases have been over 4 months.
COVID and Indoor Air Quality (IAQ)
One of the reasons demand from consumers has increased vastly over the past two years is COVID-19. With more people than ever working from home there has been in increase in the use of HVAC systems throughout the day. HVAC systems have been identified as a solution to help stop the spread of COVID in households, multi family homes, office, and other applications. MERV 13 and above filters, Ionization products, Ultraviolet Lights, and other products have been tested and shown to be extremely efficient at eliminating COVID.
Price Increases
As mentioned in this article, labor shortages, material shortages and price increases, higher consumer demand, and other factors have caused the price offered to our consumers to increase. We strive to offer competitive prices as the price of goods increases.
Industry Standards
Now more than ever, it is important that consumers get the most for their money so that they get the best HVAC system for each unique consumer situation.  We want to make sure every current issue is addressed and that future potential issues be avoided. Staying up to date on trainings and certifications is imperative to ensuring our clients get the best customer experience as possible.  Our employees through manufacturers, school, in house workshops, and online programs do trainings year round. Our employees are certified by the EPA, NATE, OSHA, and the ACCA to ensure you, our consumers, are being taken care of by not just another amateur, but by a true HVAC professional.