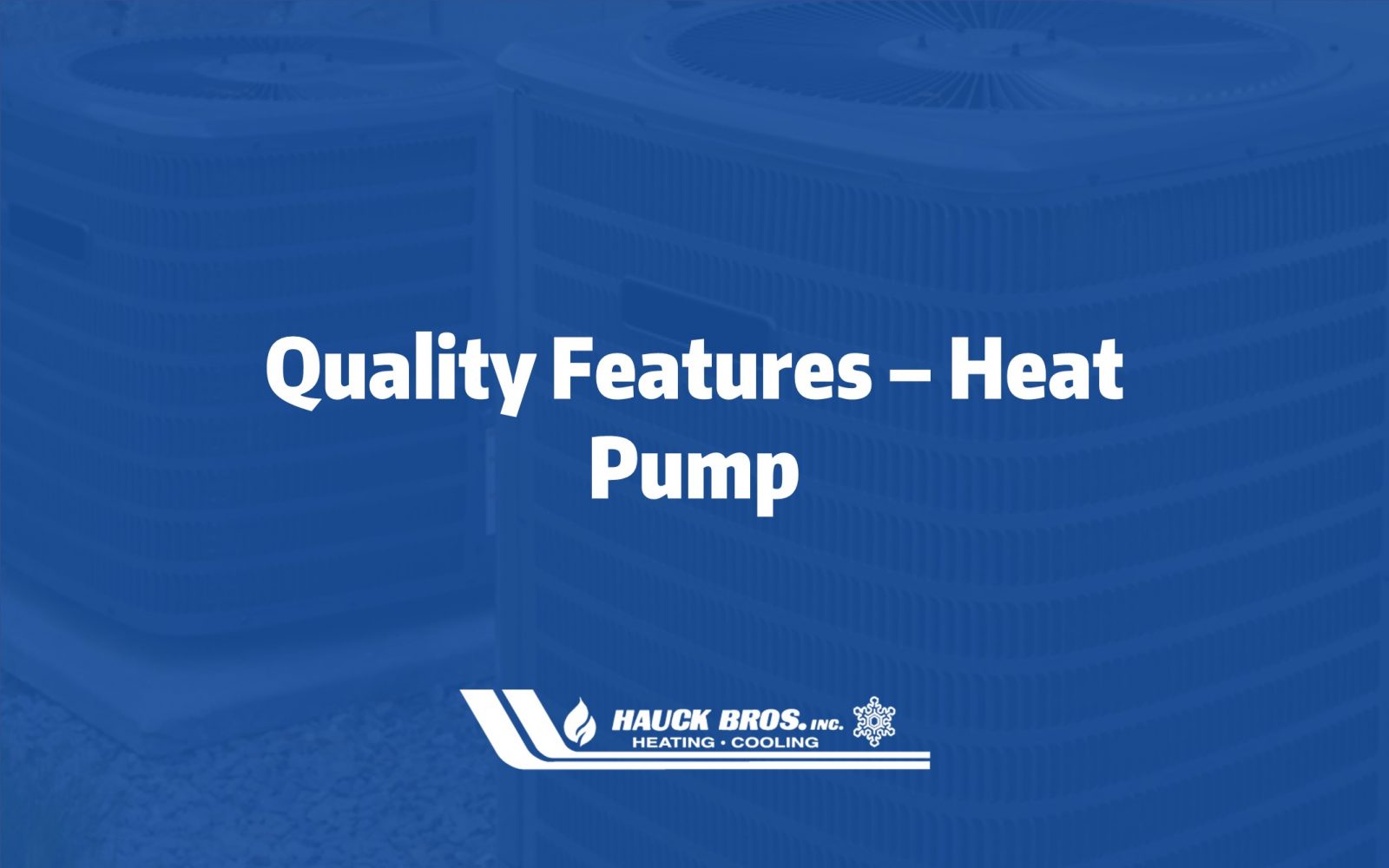 In the Miami Valley, air source heat pumps can be a viable option for your heating and cooling needs. They use electricity and are much more efficient than resistance heating units like furnaces and baseboard heaters. High efficiency air source heat pumps can also dehumidify better than standard air conditioners, resulting in less energy use and more thermal comfort during the summer months.
How it works
How does an air source heat pump work?
Like an air conditioner, air source heat pumps have the ability to transfer heat between the building and outside air.  Air source heat pumps also have the ability to heat your building as well.  Each Heat pump has   refrigerant system, which is a compressor and two copper tube coils, one outside and one inside, and the outside coil, which is encased in aluminum fins.  The refrigerant system extracts heat from the refrigerant as it condenses back to liquid for both heating and cooling with a reversing valve. The blower than moves that air though the building ductwork. When the thermostat is satisfied, the unit shuts off.
Compressor Type
When heat pumps were first developed, they used a single speed compressor that only operated at full capacity, thus using more energy and causing it to wear out faster.  Two-speed compressors allow operation at a lower level, which reduces wear and tear and can allow the heat pump to keep different rooms at different temperatures, provided a zone control system is installed.
Single Stage
A single stage air source heat pump turns on when indoor temperatures exceed or are below the temperature setting on your thermostat. Once the temperature set on the thermostat is reached it turns off again. Single stage heat pumps always operate at 100% capacity.
Two Stage
More efficient than single stage units, two stage heat pumps vary their output between two levels: high and low. Ideally, the low stage would satisfy the thermostat most of the time. When necessary, the high stage would turn on. This helps eliminate temperature swings and helps to dehumidify the air, making you feel more comfortable for longer periods of time.
Variable Speed
Variable speed air conditioners precisely control the airflow throughout your home in order to maintain the highest level of comfort. This allows the air conditioner to run continuously, while consuming far less electricity than a single stage air conditioner. The constant airflow has some key benefits: maximum air filtration, dehumidification, minimum cold spots and quieter operation.
Comfort
Heat pumps can be quiet, with models available up to 58 DB. Two stage and Variable speed units with a humidifier help to humidify the air more efficiently during heating cycles and also dehumidify air more efficiently as well during cooling cycles.  Used with an back up furnace, heat pumps can ensure your year round comfort and energy efficiency.
Blower Speed
The type of fan motor can also impact energy savings and air comfort.  A dual-speed or variable-speed motor reduces noise from the blower always running at full speed, and it also keeps air moving comfortably.
Geothermal Heat Pumps
Looking for even bigger savings down the road?  Geothermal heat pumps use the environment around them to transfer heat between the ground (or a nearby water source) and your house.  Since ground and water temperatures remain more constant than air temperatures, the cost to operate these is much lower and can reduce energy use by as much as 50%.
Which heat pump is the right one for your home?  Contact our experts today!