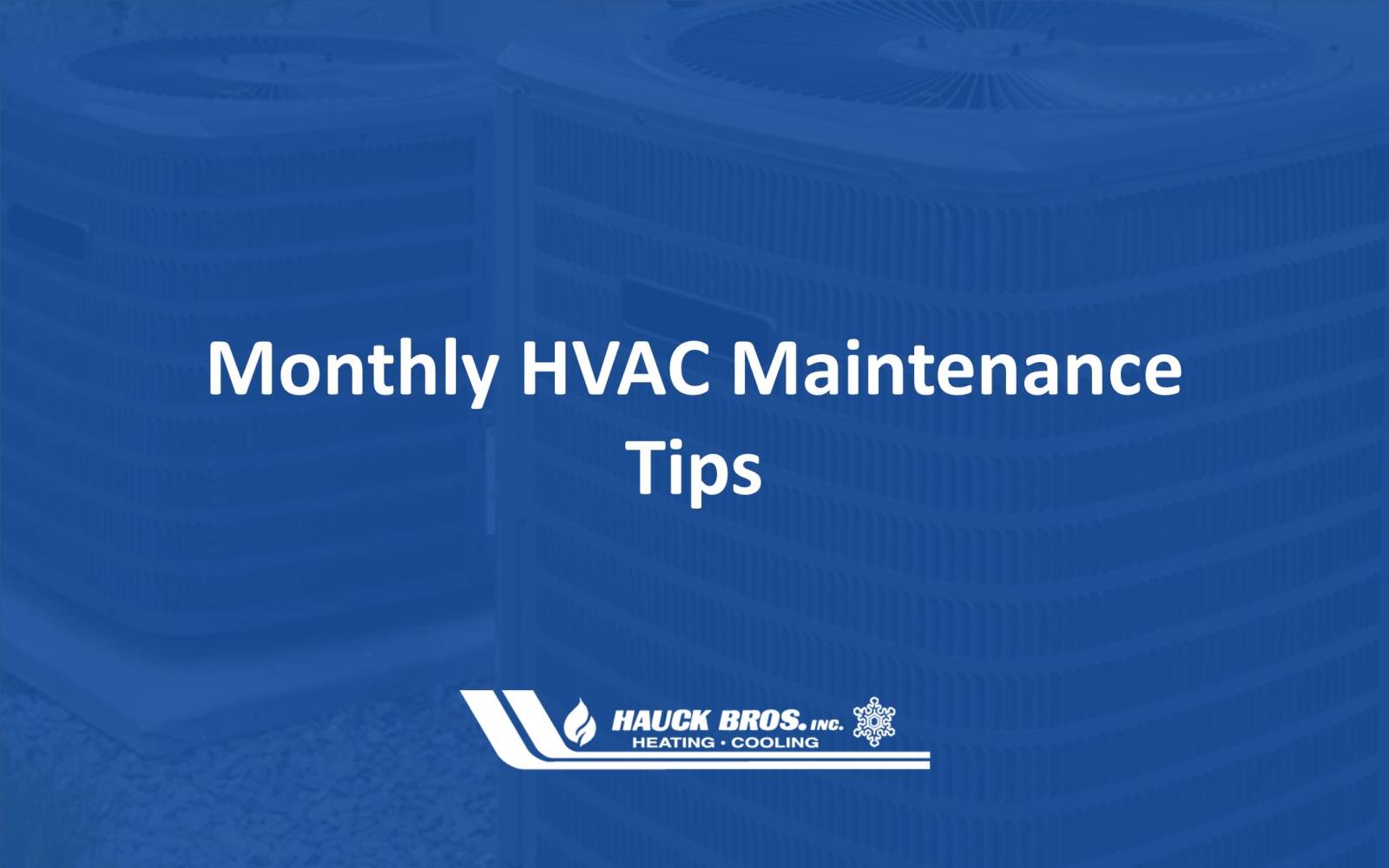 It's no surprise that HVAC system repair and replacement can be costly. And when you're in the middle of a hot, humid summer or frigid winter, the last thing you want is an unexpected breakdown.
To prevent frustrating, expensive repairs, a monthly maintenance check of various components of your HVAC system is recommended.
Here, we'll go over a simple routine you can conduct each month to ensure your equipment runs smoothly over the long haul. We'll also explain why it's important to enlist a professional for regular maintenance checks.
Check your air filters
You likely already know that you should replace your air filters regularly to keep your equipment in the best working order. But if you're like 82% of Americans, you're probably not changing them often enough.
In general, your air filters only need to be changed about once every 90 days. But this can fluctuate depending on your region, the type of filter you use, the age of your system, and other factors like pets and allergies.
A monthly inspection for dirt and buildup allows you to change your filter right when it's needed and helps avoid excess strain on your HVAC system.
Tidy the area around your outdoor AC unit
Since it's exposed to the elements year-round, your outdoor AC unit can get grimy and clogged with debris like leaves, twigs, and dirt. These types of clogs can do major damage to the components of your unit such as the condenser coil and can even cause system failures.
To prevent rubble and litter from creating blockages, sweep the area around your outdoor unit frequently. A quick clean at least once a month is ideal. Maintaining a clean space of at least 2 feet around the unit at all times helps stop rubbish from getting inside and causing damage.
Inspect your refrigerant lines
A refrigerant leak is a common cause of problems with your AC, like weak or warm air. But it's also a highly toxic substance, so it's critical that you don't touch or get too close to any leaks.
Instead, visually check your lines for any holes, ice crystal formation on your evaporator coil, or water gathering around your unit from melted ice. If you spot an issue, reach out to an HVAC professional immediately.
Test your batteries
It's recommended that the batteries on your smoke and carbon monoxide detectors be changed once every six months.
That said, a monthly test of your batteries is a smart way to make sure these critical devices are always working properly in case of an emergency.
Get professional maintenance
While these simple tips can help prevent damage, there are many more components of your HVAC system that should be inspected. From your AC to your furnace to your heat pump, a thorough examination of your equipment can spot and fix potential issues the moment they occur.
This way, you can maximize the performance of your system and prolong the life of your equipment. But due to safety and technical concerns, you should not run these checks on your own.
Instead, an HVAC contractor can perform these maintenance checks for you, with the knowledge and skills of a professional.
With a maintenance plan, you can ensure that your HVAC units are always in top condition to keep your home or business comfortable. It will also help improve your energy efficiency for lower utility costs, keep your warranties valid, and enhance your indoor air quality.
At Hauck Bros, we offer a number of residential and commercial maintenance plans starting at just $21/month to keep your HVAC system in the best working order possible.
Reach out to us to learn how our plans can help you prevent pricey repairs today.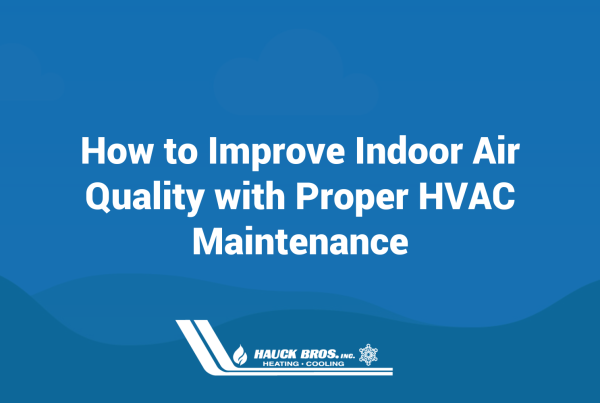 Indoor air quality (IAQ) plays a crucial role in the health and well-being of everyone inside a building, whether it's a home or business. One of the most effective ways…