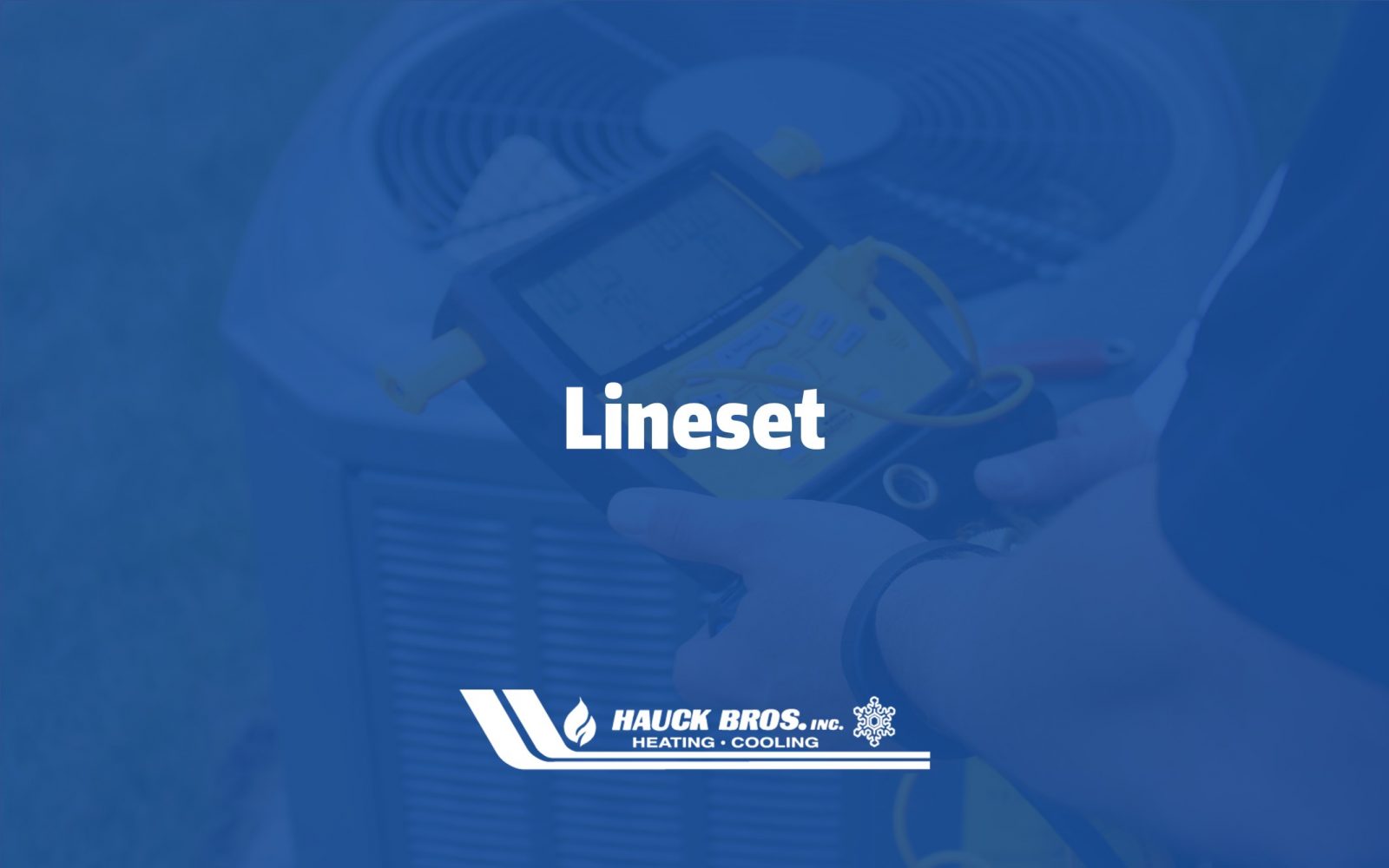 The lineset is made of copper piping that carries refrigerant from the condenser outside to the evaporator coil inside, then back again. It consists of a smaller liquid line for high-pressure liquid refrigerant, and a larger suction line for hot, low-pressure gaseous refrigerant.
How it works
The lineset for an HVAC system is closed to prevent refrigerant from entering or leaving the system at any point, unless there is a leak or the pressures are being adjusted by a qualified service technician.
Reuse old or replace?
Reuse – A lineset may be reused if all of the following items are verified:

Have a certified professional verify that it was not leaking.
The manufacturer of the new unit allows that size lineset per specifications and it doesn't exceed their vertical distance.
It may run somewhere hard to access such as walls and slabs.
If the old lineset is to be used, it needs to be cleaned out by a professional.

Replace – If the old line had a leak, possibly if it used R-22, is kinked anywhere, and if the vertical limit exceeds the manufacturers specification, a new lineset is needed.
Protect
It is important to make sure that the lineset is insulated and secured in a fashion that will not allow it to be moved easily. For the exterior of the house, products can be used to cover the lineset that make it blend in to the house.
DIY
It is good to visually inspect the lineset insulation outside to make sure it is secure and well maintained throughout the course of the year. Cover up the lineset to protect from elements.
Have any questions about your air conditioning unit?  Contact us today!