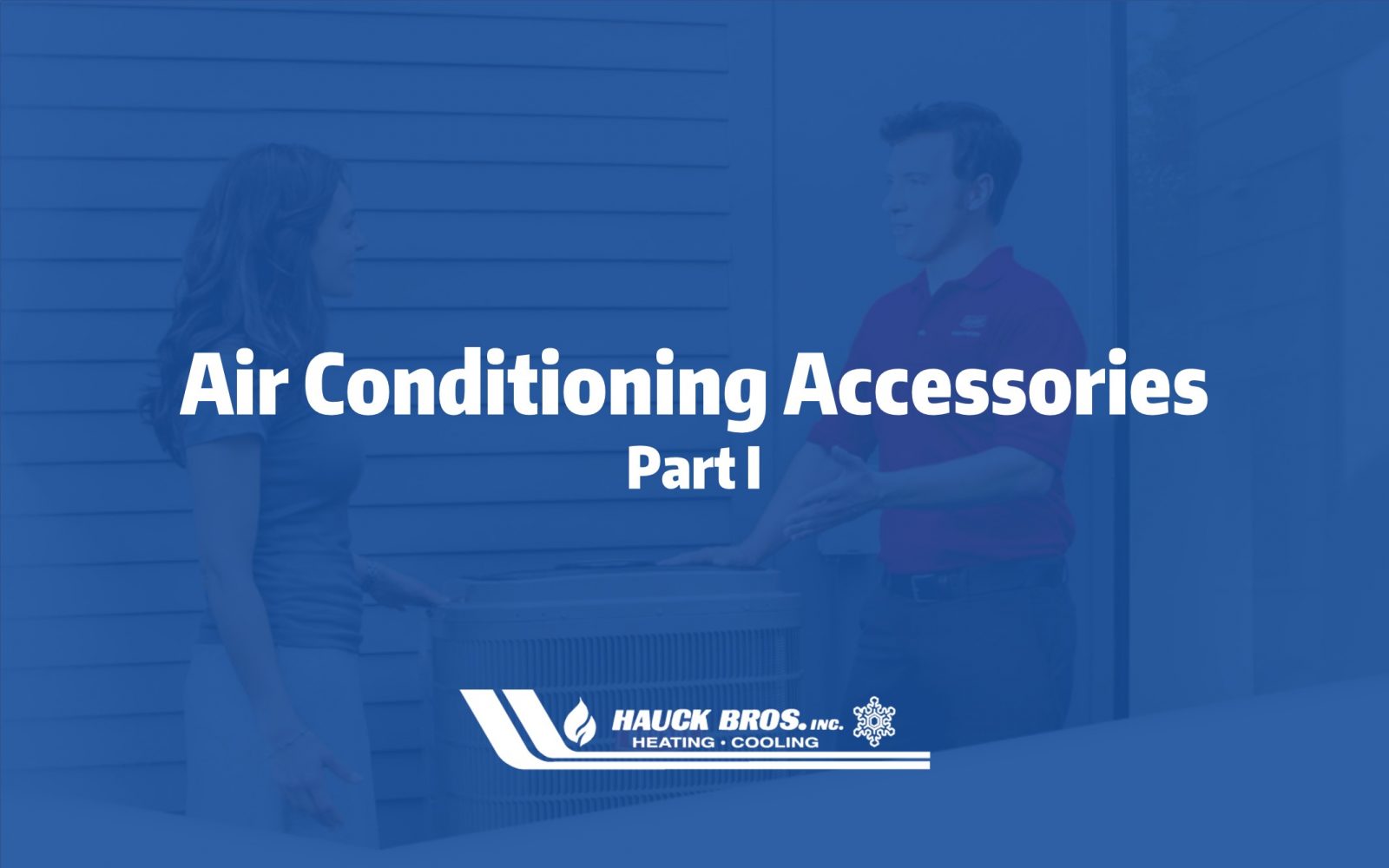 Air conditioning units do a great job of keeping your home comfortable, but they need a little TLC too.  Below are some accessories to keep your unit running optimally all summer.
Pads
The air conditioning condenser vibrates with continual use on the same surface over a period of time, it can sink into the ground or cause damage to the unit. That is why everyone needs a good AC condenser pad to help support and contain the unit over time This expensive piece of equipment needs to be properly supported. To help the unit survive harsh winters or summers a quality waterproof pad is essential. Condensers also accumulate water as it does its job making them weigh even more. This can put significant strain on the lines and tubes that run underneath the unit. It is crucial that the unit stay dry as well as level to extend the equipment's lifespan and functionality.
Types of Pads
Hauck Brothers offers concrete or composite pads. Units installed on concrete pads are solidly anchored on a waterproof base. Water drains easily through vents on the bottom of the unit. Early condensers were installed on several inches of concrete to support their large size. Cement is still a favorite pad for large-capacity units. Composite , As units decreased in size, new materials were developed using green materials. These pads are inexpensive enough that homeowners can purchase new bases when new units are installed. Newer pads, formed of recycled plastic formed into pads sized to fit standard bases, are UV stable, rendering them impervious to sunlight and rain that turn most plastics brittle. Engineered, ribbed surfaces, distribute weight and cushion against vibration.
Sound blanket
While air conditioners and heat pumps may be ideal for cleaning the air in our houses and cooling or heating it, some compressors are extremely noisy. If your compressor is waking you in the middle of the night when it comes on, there is a way to reduce that noise up to 40 percent or more. Installing a compressor sound blanket can be a quick solution for air conditioner and heat pump compressors that have an unacceptable noise level. These blankets do not diminish compressor effectiveness or harm them in any way.
High and Low Pressure Switches
The high-pressure switch will kill the compressor circuit if the pressure exceeds the rating on the pressure switch. The ratings will vary depending on the type of refrigerant the air conditioner or heat pump uses the system. The low-pressure switch is typically an automatic reset switch that will reset itself when the pressure on the low-pressure side of the refrigeration systems returns to normal or above the setting on the switch. When a refrigeration system operates at lower than normal pressures the system can freeze up with the freezing beginning at the evaporator coil and working its way back to the compressor via the suction line. Freezing of the refrigeration system is bad and lead to liquid refrigerant slugging in the compressor which can lead to compressor failure.
Want to be sure your air conditioner is running the best it can?  Schedule a consultation with our certified technicians today!