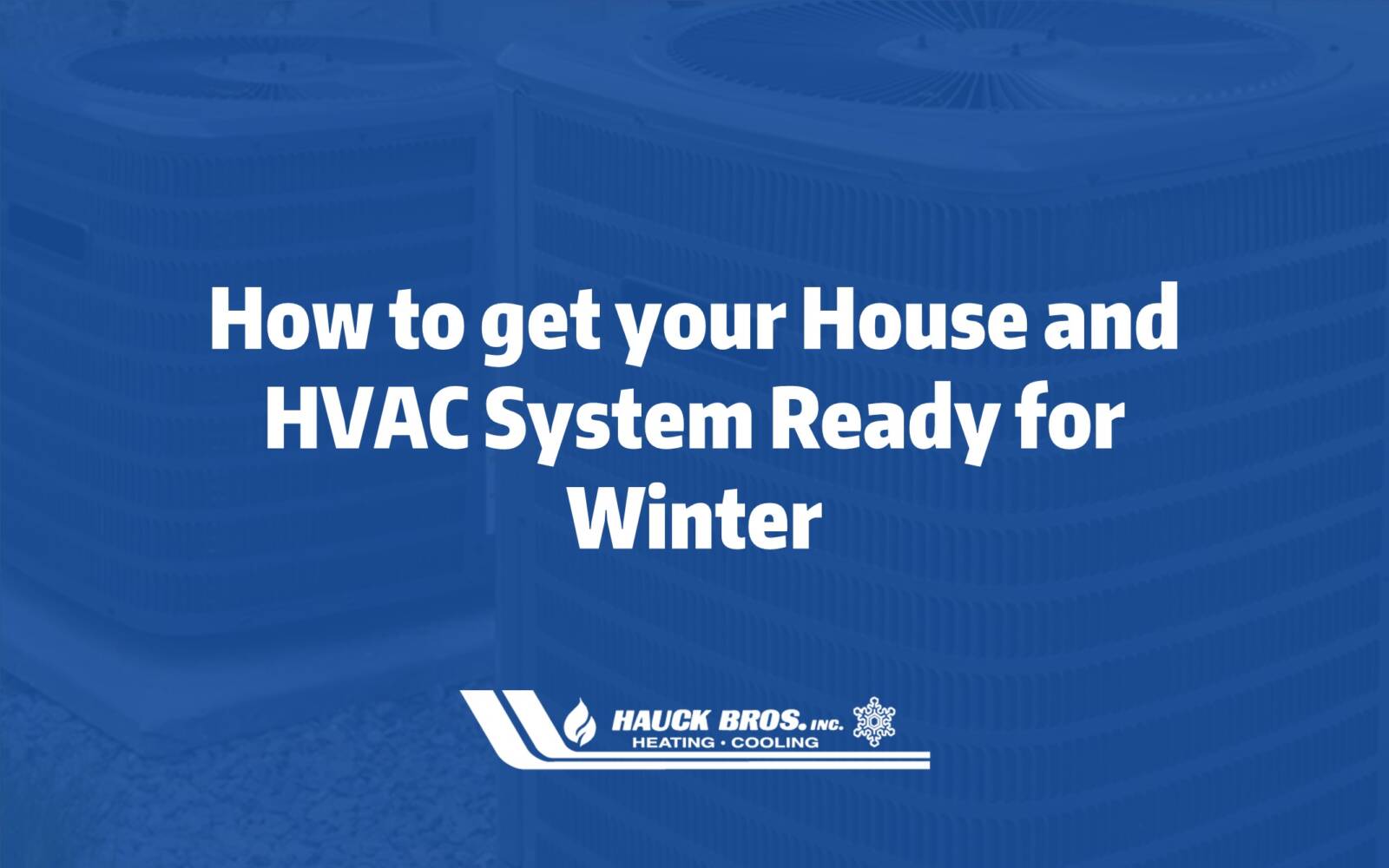 Here in Ohio, winter can be harsh. We can get extreme cold and extreme winds as we have seen in the past. We put this winter weatherization list together to help you ensure your heating costs stay as low as possible and help avoid costly repairs.
Protect Your HVAC system
Change the Filter, depending on your system the filter may need to be changed monthly, bi-monthly or twice a year, check with us to determine how often is optimal for your HVAC system
Turn the humidifier on and replace the pad making sure the humidity level is set correct on your humidistat or thermostat.
Make sure the drains are not backed up while testing your system to ensure excess moisture leaves the house.
Adjust the thermostat to heat and set to your comfort level, remember to set the heat set point lower while you are away from the house or at nighttime.
Make sure your smart thermostat is programmed to make you comfortable and lower the heat settings when you are in bed or away. We offer smart Wi-Fi thermostats where you can check the HVAC system while you are away.
Turn your furnace on to ensure it is operating, listen for any noises that do not sound ordinary, popping sounds and loud squealing noises should be looked at.
Ensure the area around the furnace and your ductwork is clear of debris to ensure proper airflow, make sure no flammable products are kept near the furnace to ensure your household safety.
If you have an air conditioning only outdoor unit, cover the unit to protect from ice, snow, and debris, we offer covers specially made for Bryant and Carrier.
Check exhaust for furnace for any blockages, if in a chimney, ensure no corrosion
If you have an Oil furnace, remove carbon soot and other debris, check the flue pipe, replace the oil filter, change the air filter, clean air vents, and have the burner adjusted if needed by a professional.
Protect your House
Ensure gutters are clear of any debris to make sure ice doesn't form
Outdoor faucets should be shut off and drained of any water, make sure to put hoses away.
Look for and fix drafts in your doors and windows to keep cold weather on the outside of the house.
Check your sump pump and if you have a backup battery, ensure it is charged.
Ensure your water heater is operating correctly and not making any popping noises to avoid
Ensure the lawn mower is clean and empty of gasoline, make sure the snow blower is well maintained and ready to go.
Make sure you have ice melt, preferably animal friendly, to help keep driveways and sidewalks clear of ice.
Ensure your Carbon Monoxide detector is under 7 years old and check the batteries
Make sure ceiling fans switch direction clockwise, which creates an updraft to help you stay comfortable.
Signs your furnace may need immediate service.
No Heat, ensure thermostat has power and if no power or no heat, call service to diagnose issue.
Energy Bills rise month after month, make sure the filter is new and if still no improvement, call service to make sure your heating system is running as efficiently as possible
Bad smell coming from registers, if you smell rotten eggs or unburnt gas make sure to call service immediately.
Carbon Monoxide detector goes off, open the windows, call the fire department, once cleared have service come repair the issue.
Furnace makes a loud banging noise, if any loud banging noises or other noises are coming from the furnace that seem odd, call our service to figure out the appropriate repair.
Raising the temperature on the thermostat and it doesn't heat up, it could be the thermostat or the furnace, call service to determine the best recourse for repair.
Your pilot light is orange or yellow, when operating correctly the pilot light should be blue, if you see orange or yellow, call service for a tune up.
The furnace is older than 15 years, most furnaces last 10-20 years, if it is older than 15 years old, schedule service for preventative maintenance to ensure it's reliability this winter.
The furnace seems to turn off and on a lot, this may depend on the furnace as newer modulating models are designed to run at all times but if your furnace seems to turn on and off a lot call service to determine the reason.
Cold rooms or areas, if you notice rooms or areas not getting up to temperature like they did in the past, call service to determine if any repairs are needed to correct the airflow.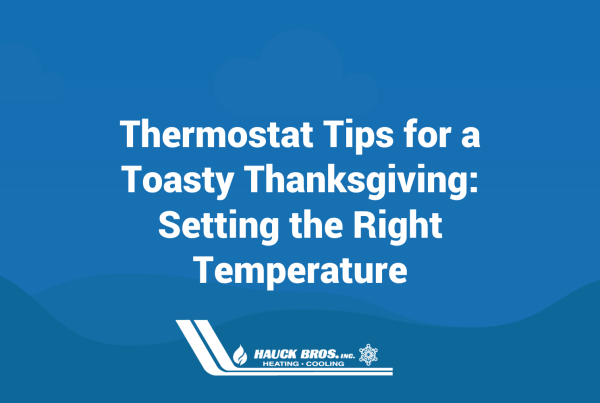 Thermostat Tips for a Toasty Thanksgiving: Setting the Right Temperature As the Thanksgiving season approaches, the warmth of family gatherings is not the only thing you want to ensure. Your…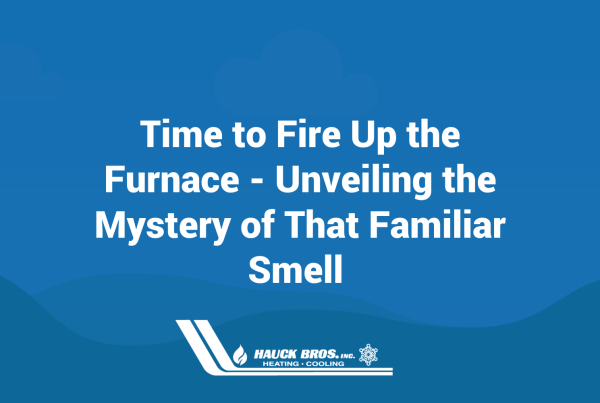 As the cold weather sets in, we eagerly anticipate the warmth our furnace provides. Have you noticed though, there is typically a peculiar odor coming from your vents when you…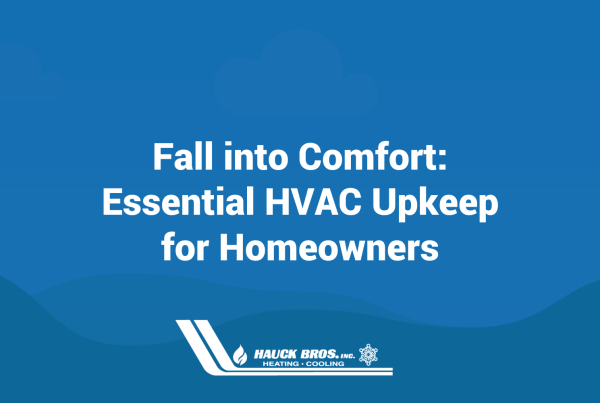 As the leaves begin to fall and the temperatures start to drop, it's about the right time to transition your home from the scorching heat of summer to the cozy…