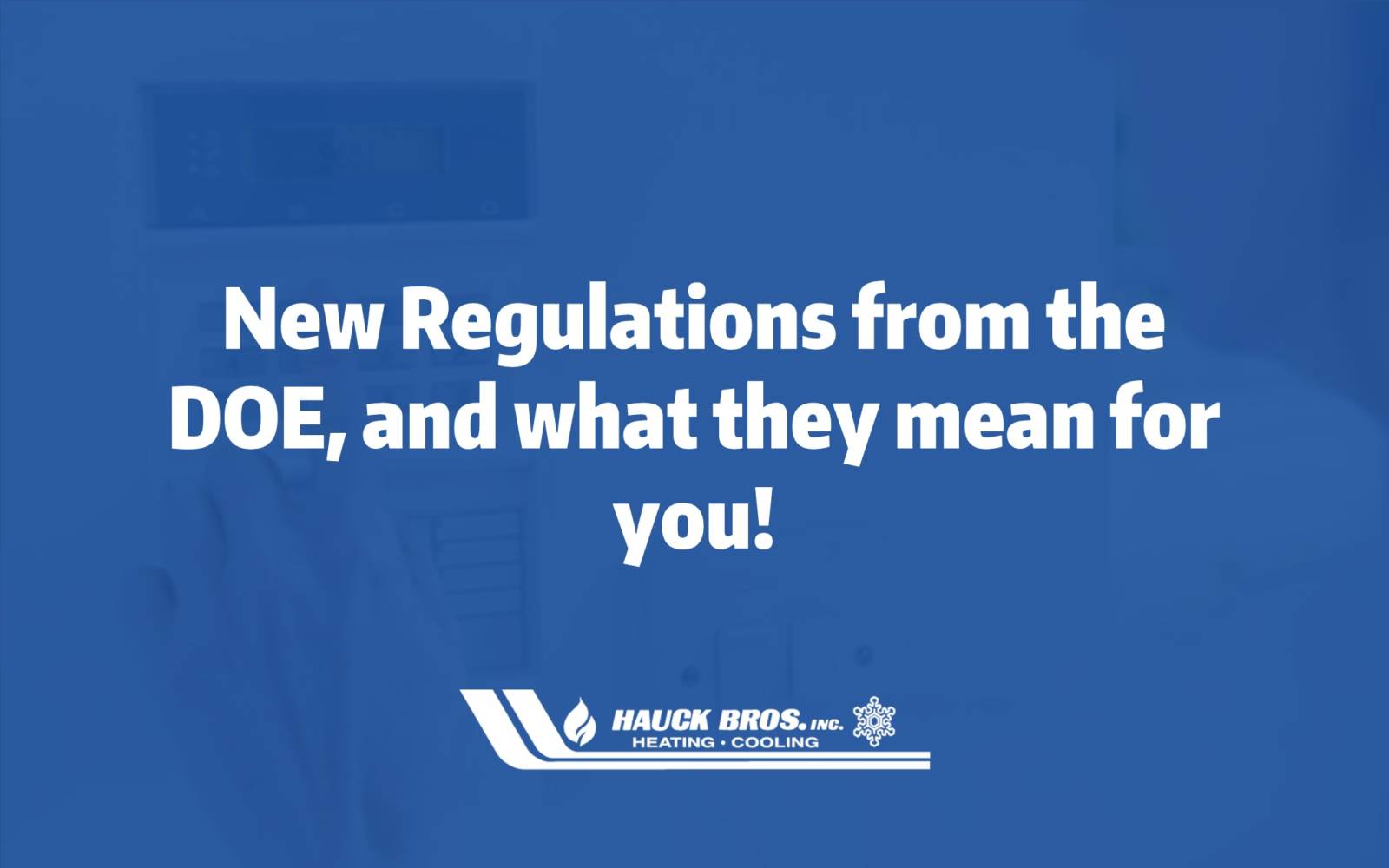 Happy New Year Miami Valley!
As we previously mentioned in this blog, The Department of Energy (DOE) has required that all blower fans be transitioned to new more energy efficient models featuring a Electronically Commutated Motor (ECM) that meet the new Fan Energy Rating (FER).  The purpose of these new regulations is to decrease energy consumption.  The new FER standards reduce energy use by up to 46%. For more information on FER regulations visit: https://www.regulations.gov/document?D=EERE-2010-BT-STD-0011-0117
What does that mean for you?
Most of the models we have been offering for the past few years were already in compliance. However, the standard models with old PSC motors will see the biggest change.  The new ECM motors come with more energy saving but higher prices as well for the standard lineup.  That energy savings will reduce carbon pollution by up to 34 million metric tons through the year 2030.
Types of FER Compliant Motors
Variable-Speed Constant Airflow (VCA) ECM Motor.
Offered in our Deluxe and Ultimate Comfort product offerings, these types of motors provide constant airflow, which allows for maximum comfort levels for your home or business. Available in modulating or two-stage heat configurations, which allows for maximum utility savings. They are also the best at humidity control as well.
Variable-Speed Constant Torque (VCT)ECM Motor
Offered in out Improved Comfort product offerings, these types of motors use the control board to control the variable speed motor at various torques. They provide better comfort as they still can move the air constantly. They are offered in single-stage or two-stage heating configurations.
Fixed-Speed Constant Torque (FCT) ECM Motor
Offer in our Standard product offerings, these types of motors have one speed for heating and cooling. The fan is constantly on to provide better comfort than the old PSC motors.
Can we still get an old PSC Motor furnace?
As of this post there are very few left to offer. The changeover is almost complete and we expect that by the end of winter there will no longer be PSC motor furnaces available. PSC motors will still be available as replacement parts for a long time.