Licensing: State of Ohio HVAC License #28707
Bryant Factory Authorized Dealer

Look for the Bryant Factory Authorized Dealer emblem which indicates your dealer has met our high standards for superior skills… superior service… superior products… superior comfort… and a superior promise — in writing — of 100% satisfaction, guaranteed. This is what our Bryant Factory Authorized Dealer and the dealership emblem stand for.
Air Conditioning Contractor'S Association Of America (ACCA


The Air Conditioning Contractor's Association of America is the heating and cooling industry's leading trade organization. ACCA members adhere to a standard of ethical best practices that is your assurance of quality and professionalism. We are an active member in good standing with ACCA.
Better Business Bureau (BBB)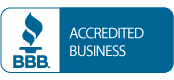 The Better Business Bureau (BBB) system in the U.S. extends across the nation; coast-to-coast, and in Hawaii, Alaska, and Puerto Rico. Since the founding of the first BBB in 1912, the BBB system has proven that the majority of marketplace problems can be solved fairly through the use of voluntary self-regulation and consumer education.
North American Technician Excellence (NATE)

NATE is an independent, third-party organization that develops and promotes excellence in the installation and service of heating, ventilation, air conditioning, and refrigeration equipment by recognizing high-quality industry technicians through voluntary testing and certification. Our technicians have passed the rigorous testing necessary to qualify as NATE Certified Technicians.
National Comfort Institute (NCI)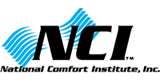 NCI started in 1992 as National Balancing Institute, a training organization aimed at helping heating and air conditioning contractors provide even comfort throughout homes and businesses using a technique called Air Balancing. This technique, previously only available for large commercial and industrial facilities was refined to work in smaller buildings and homes.
Springfield Clark County OH Chamber Of Commerce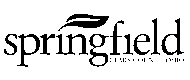 Hauck Bros, Inc. is a member of the Springfield Clark County OH Chamber of Commerce.
Building Industry Association Of Clark County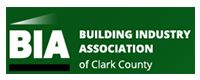 The Building Industry Association of Clark County is a trade association representing over 12,000 employees in the construction industry. The BIA serves the interests of all businesses involved in land development and construction.
Mitsubishi Diamond Dealer

Diamond Contractors are independent dealers with the highest level of accreditation, training, and hands-on expertise who have invested time to professionally develop their craft at one of Mitsubishi Electric's approved training centers.
Air Conditioning Contractors Of Ohio (ACCO)


The Air Conditioning Contractors of Ohio is a not-for-profit trade association for heating, ventilating, air conditioning and refrigeration contractors in Ohio. We give our members the tools they need to succeed in the HVACR industry.

The Advanced Energy Credentialing program is one of two operating nationally! To learn more about Advanced Energy's Credentialing program, click here!

We're proud to be partnered with Columbia Gas of Ohio. To learn more about Columbia Gas, click here!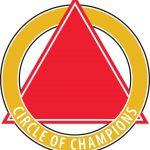 Hauck Bros., Inc. was recognized for its commitment to excellence with a spot in the coveted 2019 Bryant® Circle of Champions in part by by providing outstanding home comfort equipment and a dedication to customer service
The Greater Chamber of Springfield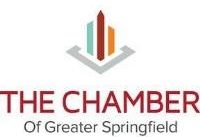 Hauck Bros., Inc. Heating & Cooling is a proud member of The Chamber of Greater Springfield!