Mission and Vision Statements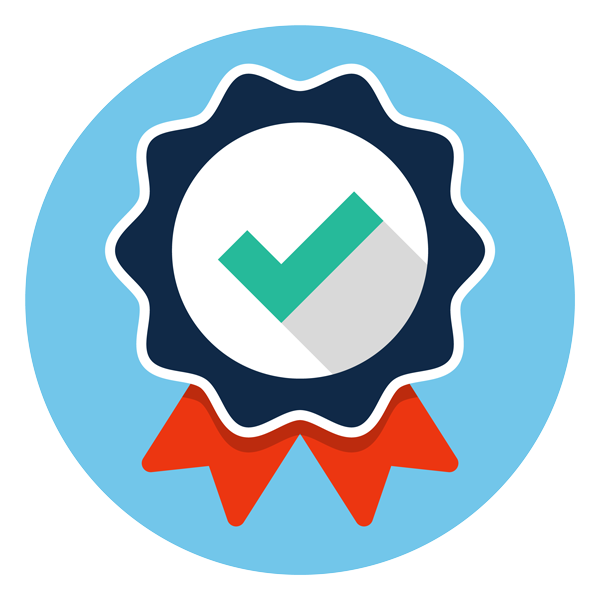 Mission Statement
Hauck Bros. INC, solves comfort needs of residential, commercial, and industrial clients by providing extraordinary HVAC services and products through our team of highly trained compassionate associates. Clients use our company because of our reputation as a high quality reliable contractor that has a long history of service and support to our local communities.
Vision Statement
Hauck Bros. INC, is dedicated to the comfort needs of our valued clients; providing HVAC services of the highest standards pursued through honesty, integrity, and reliability. We achieve market dominance through our family of professional associates assuring us of continued stability, extraordinary profitable growth, increased personal and career fulfillment for all while making a positive contribution to our local communities.
Our Promise to our clients
We are heating and cooling professionals. We maintain a high level of quality among our staff. All of our installers and technicians are trained on a regular, on-going basis.
Why We Are The Best
We answer our phone live during the day.
We have true 24 hour emergency service for after-hours problems.
We work weekends by appointment for your convenience.
We will return your phone call after-hours for an emergency "no heat or no cool" problem.
We keep in contact with our technicians so we know when they will be available for you.
We call you to let you know if we are running late.
We will return the same day if something goes wrong.
We will let you cancel an appointment, without prejudice, if something comes up.
We will always make time for our loyal clients, especially if all they need is some advice.
We network with other contractors in our area to back us up when we start to get overbooked with work.
We have a chain of command of who will be sent out after hours so if one person is unavailable, the next one will fill in.
We allow our employees to take their trucks home to be able to respond to after hours calls more rapidly.
We subscribe to the trade magazines so we know what is happening within our industry.
We go to product training seminars to gain knowledge of the products we sell.
We know how to specify the right product for your application.
We don't hire the first guy off the street, give him a wrench, and call him a technician.
We help our technicians continue their education, even it isn't business related because it makes them a more rounded person, one that's better able to help you.
We enroll our technicians in job-related education classes, so they will be better able to serve you.
We demand that all certifications required of our technicians be kept current.
We hold the current licenses necessary to do the work we provide.
We have an entire library of reference material to draw from.
We use the Internet to get the information from suppliers all over the world.
We carry product literature on the products we sell.
We hold regular meetings with our employees to discuss situations and concerns that come up in the field.
We use the best techniques that are available to make our installations better.
We leave our work area neater than when we found it.
We concentrate on the work at hand, rather than horsing around.
We don't replace things that are working properly.
We explain what we're doing so you have an understanding of what's going on.
We will check other equipment adjacent to our installation to make sure it is compatible with what we are installing.
We will look for other signs of trouble that may also be going on inside your home.
We will test the equipment after we install it to make sure it is working properly before we leave.
We will test any other equipment we touched in order to install our equipment before we leave.
We check all safety controls.
We check all safety controls again.
We accept credit cards (Visa, MC) for your convenience.
We will accept your personal check without having to give us eight forms of I.D. and your first-born child.
We will explain your charges completely, to your satisfaction, because we have nothing to hide.
We will not quote one price to get you to commit and then refuse to do the work unless you pay us more.
We will not quote you a higher price because you live in a better neighborhood.
We use real financial accounting to come up with our sales price rather than charging what "everyone else" does.
We will gladly quote you a firm price for the work rather than guessing "what it should be around."
We will let you shop around if you like, without holding it against you.
We will not pressure you into signing on for work you don't really want.
We won't pressure you into ordering work you don't really need.
We will replace any product that fails.
We will give you the benefit of the doubt when it comes to product failure rather than trying to find the "loophole" in the warranty to get us off the hook.
We will perform the warranty repairs ourselves, rather than making you depend upon the manufacturer to handle the problem.
We will fill out any paperwork necessary to guarantee your product becomes registered with the manufacturer.
We will use only reputable wholesalers who will be there for us if there is a problem.
We carry sufficient insurance to cover any damage we may do.
We carry insurance on our own people so if anything happens to them while in your home, they will be taken care of.
We secure the necessary permits required for your job so there will never be a question if it was done legally or "to code".
We will not charge you again for labor to reinstall a defective product.
We will keep your product information on file so if there is a question about what is covered and for how long, we will have it available for you.
We will not tell you a product is out of warranty, charge you for a new one, then take the old one back for credit because it really was covered.
We are members of important organizations such as the local Chamber of Commerce and Building Industry Association.
Excerpted from Dan Holohan@heatinghelp.com